Techstars is a global network that helps entrepeneurs succeed.
---
A curated source for everything entrepreneurial in your community.
---
Startup Week: Celebrating entrepreneurs is communities across the globe.
---
Start building your future in just 54 hours. Learn, Network, Startup.
---
Learn More
---
---
7 Lessons HBO's Silicon Valley Taught Us About Startups
This post originally appeared on blog.up.co
---
Susan Zheng is the co-founder and CEO of Planted (NYC '14), a platform that helps companies hire junior, non-technical talent.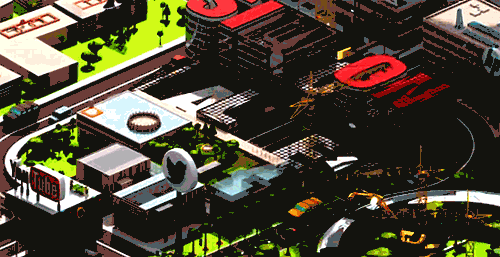 Photo Source: jamesmcdohl.tumblr.com via giphy.com
Besides being one of the funniest shows on TV (or whatever HBO is now), Silicon Valley makes a lot of great points regarding what it's actually like to work at a startup. There aren't many people like Bachmann, Russ Hanneman, or Jared (Original Jared) in the world, but there are a ton of startups trying their hardest to navigate the startup maze.
What's great about Silicon Valley is that it draws its comedy from a lot of real life startup anecdotes. Things like what it's like to raise a round of funding, how to negotiate a salary, and the ways a company's board can have a huge impact on operations.
Fortunately, as we dive into the new season of Silicon Valley, the team at Planted has compiled some of the best lessons Silicon Valley has taught us so far:
1. Choose your investors wisely
You don't have to be good at sports to swing for the fences, but you'll need good investors on your team if you really want to play ball. Some investors might offer you nice gifts or throw flashy parties, but it might be wise to pick them last. It's more important to have investors that care about your company and the overarching mission, even as cool as it might be to hang out with the Winklevoss twins.
Photo Source: HBO via gifyoutube.com
2. Always maintain professional relationships
All relationships are valuable and important. You don't want to tarnish any friendships when you might need those people in the future. Maybe Pied Piper wouldn't have had to raise funding from Russ Hanneman if Bachman hadn't dissed every VC firm in town (including making rude comments about their muffins).
Photo Source: HBO via giphy.com
3. Don't celebrate too soon
Not too fast! No deal is ever actually complete until you have it in writing. Paige Craig, from ArenaVC wrote last summer about how his investment in Airbnb fell through in the last minutes. Negotiations can always break down and you never know when Gavin Belson might try and sue you for everything you've got. Even the best of "bros" might have hidden motivations.
Photo Source: HBO via tumblr.com
Photo Source: HBO via regmedia.co.uk
4. Don't compare salaries
Silicon Valley showed us how important it is to keep your compensation details private. Just like your credit card number, your mother's maiden name, and the amount of times you've seen Pitch Perfect, that information is for you and you alone. At the same time, you shouldn't go around snooping for info about what your colleagues are making. Comparing salaries and equity can cause unneeded workplace stress and competition, two things that are toxic to any small company. Dinesh and Gilfoyle learned this the hard way when Carla tricked them into assuming she was getting paid a higher salary.
Photo Source: HBO via tumblr.com
Photo Source: HBO via gifsco.com
5. Quality first
Sucks to be Gavin Belson. Nucleus wasn't Windows Vista bad, it was Apple Maps bad. When Apple launched the (highly anticipated) Apple Maps back in 2012, you were more likely to be guided off the side of a bridge than to your destination. By the way, if you have a friend that still uses Apple Maps, please introduce them to a thing called Google Maps. Friends don't lets friends use Apple Maps. Make sure your product is ready and tested before you launch.
Photo Source: HBO via gifsco.com
6. SWOT it out
A SWOT (Strengths Weaknesses Opportunities Threats) analysis is always helpful when making the hard choices. SWOT can be crucial when deciding how much equity to give out, how many engineers to hire, or whether an acquisition is truly worth it. But, it might cross the line when you're trying to determine whether or not its okay to let someone die.
Photo Source: HBOwatch.com
7. Read those contracts
Make sure to perform proper due diligence. Had it not been for Hooli's negligence when preparing their employee's contracts, they may have actually won the case against Pied Piper. Now, Richard gets to keep Pied Piper, even if he does refer to his computer as his girlfriend. If you don't read the fine writing, you may end up like this:
Photo Source: HBO
Photo Source: HBO via popkey
Originally posted on Planted.com. 
---