Techstars is a global network that helps entrepeneurs succeed.
---
A curated source for everything entrepreneurial in your community.
---
Startup Week: Celebrating entrepreneurs is communities across the globe.
---
Start building your future in just 54 hours. Learn, Network, Startup.
---
Learn More
---
---
A "Crash Course" in Founding a Startup: Meet Surya Jakhotia
This post originally appeared on blog.up.co
---
Surya Jakhotia, a 9-year Microsoft (Bing) software engineer, now co-founded his own web traffic startup with a group of colleagues. Surya has attended two Startup Weekend events.
We were wondering what he's been achieving since attending those Startup Weekends, and how he has applied the experience within his current project, Synthetic Traffic.
Q: Which events did you attend, and what teams were you part of?
SJ: I had attended Bellevue Startup Weekend in Oct 2014, where I was part of the team called Create Flow. I also attended the Kirkland Startup Weekend (makers edition) in November and December 2014, where I was part of the team Connected Backpack. We won the second place in this event."
[caption id="attachment_25934" align="alignleft" width="300"]
Surya with SW Kirkland Connected Backpack team[/caption]
Q: I understand you're working on a startup right now in addition to another career. If your project is not in stealth mode and you are free to talk about it, what is the company/product about?
SJ:
Our product is called Synthetic Traffic  (
www.synthetictraffic.com
). We want to help businesses improve uptime of their public websites/servers/api by a) offering free round the clock monitoring and b) doing capacity analysis. USP of our product is the turnkey solution that we offer so that you are the first to know when your customers are facing issues and more importantly help you plan better to avoid any downtimes.
Q: Was Startup Weekend a big part of the development of your current project, at least in terms of finding partners/co-founders and building relationships?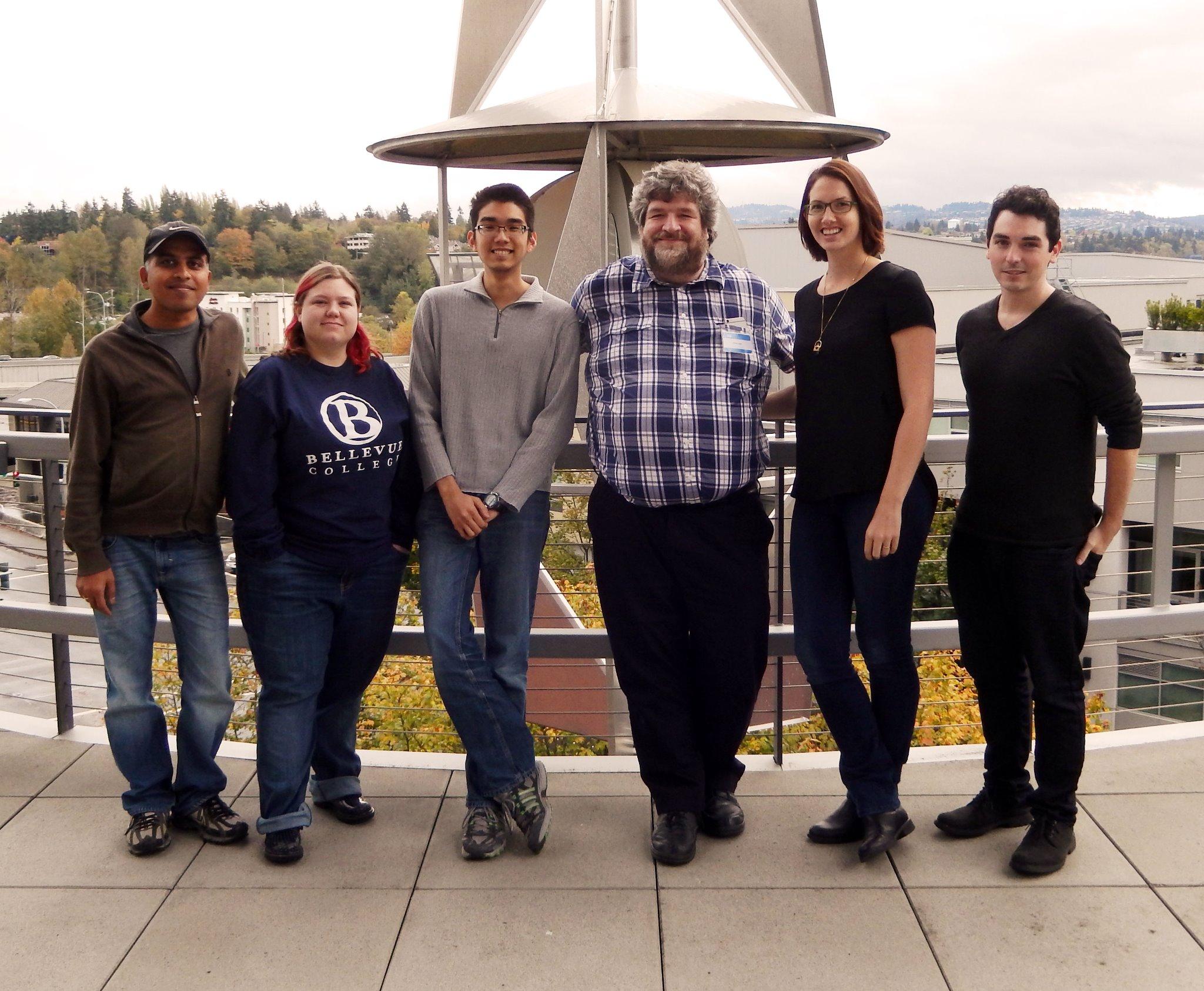 SJ: Absolutely. It helped me in two ways. Number one, it was a crash course on critical aspects of setting up a business - idea validation, customer acquisition strategies, team formation, go to market strategy, revenue model, all of which make an effective pitch. Second, it helped me network and forge relationships with mentors, like-minded entrepreneurs, and investors. The connections have already added tremendous value to how we are shaping our business. The series of pivots that we have had so far have each been influenced by key insights that we would have missed otherwise.
Q: Would you recommend Startup Weekend to anyone looking to start a new venture?
SJ: Yes. Anyone who is a first time entrepreneur (like me) or is looking to get involved in another startup would find the 54 hours that you spend here very valuable. You will be able to validate whether you are ready for this and if you do go forward with it, you will be able to take the hands-on learning that you had here into your venture.
Q: What other advice would you give to software professionals like you when looking to get involved in a startup or attending startup weekend?
SJ: The best way to utilize the time on the startup weekend is to A) Build something. During the process of building, force yourself to help with the other roles – marketing, sales, and business development, B) seek out mentors and listen to the key insights that they offer, and C) network with like-minded peers. Go for quality and not quantity where the objective should be to take those relationships beyond the startup weekend.
Q: What made you want to attend Startup Weekend originally?
SJ: We wanted to understand if we can really make a business out of what we were thinking about. This is where Startup Weekend helped a lot. After we attended it, we were like, 'This sounds exciting.' It was right after that when we decided to [quit our jobs at Microsoft]. 
The passion and energy that you see from people there for those 54 hours is incredible. To see something go from a conceptual idea to something that is working is amazing.
_________________________________________
What will your legacy be? If Surya's story inspires you, and you've got a dream to impact Health either with an idea of your own, or by joining with a great team, check out 
Health Startup Weekend
 or another Startup Weekend in your area.
(PR exec Glenn Smith contributed to this article).
---